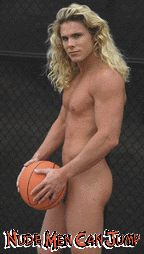 ORDER NOW
Nude Men
Can Jump
Must be 18+ to order

Unrated
Full Frontal Nudity
60 minutes
$39.95
DVD or VHS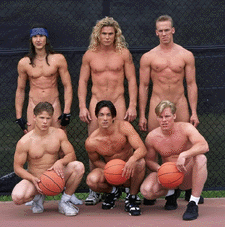 Wanna Play Basketball?


Strip Basketball?

What do a bunch of hunky athletic guys do on a weekend afternoon? Play Strip Basketball, of course! Watch a fun, friendly game of hoops get hot, heated and intense when these wild men put their shirts and shorts at stake.


After seeing nude guys jump, dribble and shoot, you'll never watch another basketball game the same way.


So come out and get crazy in this naked game where there are no shirts, only skins.

Click on any of these pictures for a closer look
at these buffed-out muscle men

Click to sample selected scenes