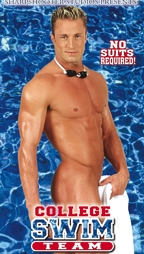 ORDER NOW
College Swim Team
Must be 18+ to order

Watch The College Swim Team Video Trailer!
(Requires Real Player)

Unrated
Full Frontal Nudity
90 minutes
$49.95


Collge Swim Team
Also available on DVD: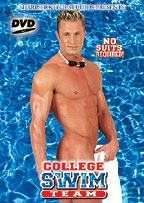 Featuring

Meet the Models Up Close & Personal

Behind the Scenes

Photo Gallery

Trailers
$49.95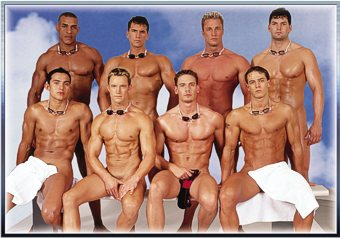 These stunning athletes have been partying more than practicing. So their coach has a special nude workout in store for them. Poolside calisthenics, in-water workouts, rigorous laps, one-on-one sprints, side-by-side relay races, our underwater cameras capture every detail of their smooth, naked, muscular bodies knifing through the water. During breaks, each swimmer proudly displays the results of the hard work - his beautifully formed nude body in breathtaking close-up. Practice makes these men perfect!
FASHIONS PROVIDED BY


Click to sample selected scenes