Watch The Manforce Video Trailer!


Manforce
Available on DVD and VHS
$49.95
DVD Features Include:

Meet the Models

Behind the Scenes & Bloopers

Alternate Endings

Photo Gallery

Trailer


Unrated
Full Frontal Nudity
90 minutes



Putting Their Muscle Into Every Package!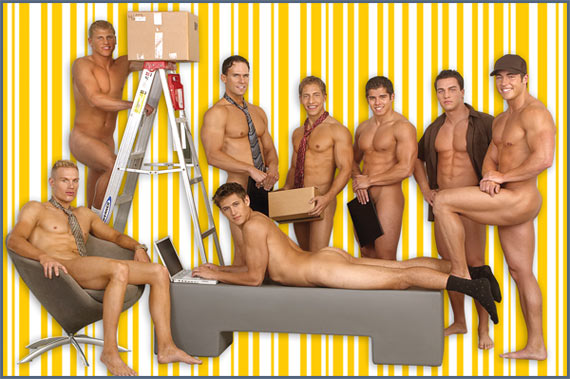 FOR HIRE: The Men of Manforce: Handsome, strong and muscular. They'll strip off their clothes and tackle any tough and dirty job. Watch this breathtaking crew of models and centerfolds invade an industrial warehouse. See them scramble naked to the highest shelves, organize nude assembly lines, stage mail cart races, romp in the packing peanuts and wrap each other up for express delivery. During their breaks, each stunning nude stud relaxes privately just for you in the employee lounge. If you need a man, you need Manforce.

Click on any of these pictures for a closer look
at these buffed-out muscle men

---
You'll like these other exciting Sharpshooter videos too!