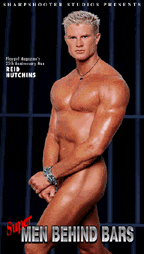 ORDER NOW
Supermen
Behind Bars
Must be 18+ to order
---
Watch The Superman
Behind Bars VideoTrailer!
(New MP4 format)
Compatible with Adobe Flash Player,
Windows Media, DivX, Real Player,
VLC & Quicktime.

---

Unrated
Full Frontal Nudity
90 minutes
$49.95
DVD or VHS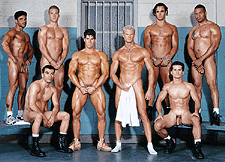 Eight of the country's most wanted young models and centerfolds are behind bars. Are there guards tough enough to tame these all-star musclemen? With their tempers flaring, the boys' food and fists fly until they tear off each other's paper thin uniforms. Completely naked, these hot young guys are fully exposed to the guards' escalating fury and punishments.


But can handcuffs, shackles and hosings dampen our handsome heroes as they struggle to break their chains and muscle past their evil tormentors? Don't miss ninety minutes of these sexy naked men in the slammer!

Click on any of these pictures for a closer look
at these buffed-out muscle men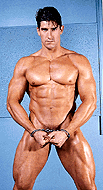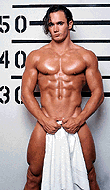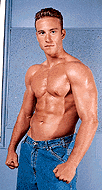 Click to sample selected scenes