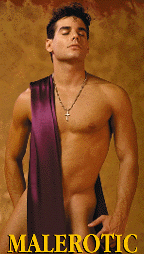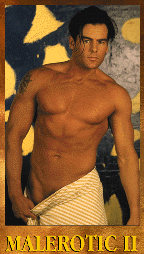 ORDER NOW
Male Erotica
Videos
Must be 18+ to order
---
Watch The Trailer!
(New MP4 format)
Compatible with Adobe Flash Player,
Windows Media, DivX, Real Player,
VLC & Quicktime.

---

Unrated
Full Frontal Nudity
120 minutes
49.95
1 DVD or 2 VHS




2 HOURS WITH 12 NAKED MEN!
These two visually stunning videos (or one DVD) are the originals that launched Sharpshooter Studios. Male centerfolds, fashion models, go-go boys and college athletes reveal every inch of their heavenly bodies - tastefully baring it all. These nude hardbodied hunks uninhibitedly show-off all they've got.

Click on any of these pictures for a closer look
at these buffed-out muscle men.